Attractions in and near Mabel
Vesterheim Museum
520 West Water Street, Decorah, Iowa
Visit Website
Vesterheim is the national Norwegian-American museum and heritage center, with over 33,000 artifacts, 12 historic buildings, a Folk Art School, and a library and archives. This treasure showcases the most extensive collection of Norwegian-American artifacts in the world.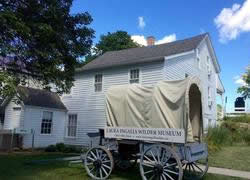 Laura Ingalls Wilder Park & Museum
3603 236th Ave., Burr Oak, Iowa
Visit Website
In 1876, when Laura was nine years old, the Ingalls family left Walnut Grove, Minnesota, after suffering through two years of grasshopper plagues. They traveled to Burr Oak, Iowa, to help manage the Masters Hotel, owned by their friend, William Steadman, also from Walnut Grove. Burr Oak is often referred to as "The Missing Link" in the Little House book series. The Masters Hotel is the only childhood home of Laura Ingalls Wilder that remains on its original site. It is registered on the National Register of Historical Places.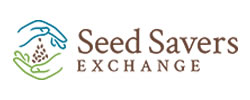 Seed Savers Exchange
3094 N Winn Rd, Decorah, Iowa
Visit Website
Heritage Farm in Decorah, Iowa is the headquarters of Seed Savers Exchange. Here you'll find our Lillian Goldman Visitors Center and Gift and Garden Store, miles of hiking trails, display gardens and our Historic Orchard. It's also where we host events and house our seed collection.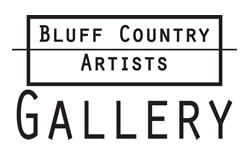 Bluff Country Artists Gallery
111 West Main Street, Spring Grove, Minnesota
Visit Website
Bluff Country Artists Gallery was established for the benefit and enjoyment of the arts for people of all ages. We accomplish our mission by: showcasing fine art of the gifted artists of the bluff country region; encouraging creativity through educational opportunities; and integrating the artist and the art fully in the life of the community.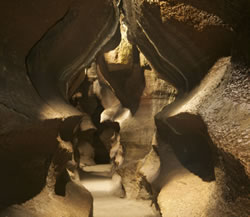 Niagara Cave
29842 County 30, Harmony, Minnesota
Visit Website
​Niagara Cave is one of the most fascinating and unique geological attractions in the United States. In fact, it has been rated one of the top ten caves in the United States by many outdoor recreation sites! On the 1-hour guided tour you will hike one mile underground, discover fossils ≈450 million years old, see cave formations both delicate and massive, view the underground waterfall, visit a subterranean wedding chapel where over 400 weddings have been performed. They also have an 18-hole mini-golf, gem mining and a store.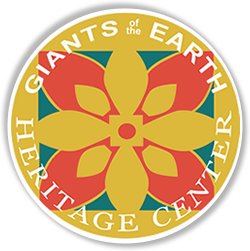 Giants of the Earth Heritage Center
163 W Main, Spring Grove, Minnesota
Visit Website
Giants of the Earth Heritage Center offers genealogical and genetic genealogy assistance, digitization services, and video interviews of senior citizens about historical events, experiences, and values. Further, through artistic application of computer technology, the Center hopes to offer a customized museum experiences that begins with what the visitor already knows and is interested in and allows the visitor to explore how his or her ancestors were involved in historical events.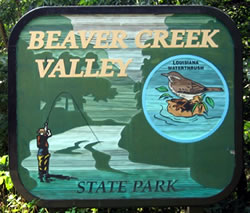 Beaver Creek Valley State Park
15954 County 1, Caledonia, Minnesota
Visit Website
Nestled in the blufflands of southeastern Minnesota, Beaver Creek Valley State Park is known for its clear streams fed by the "Big Spring." Its streams are home to brown and native brook trout. In spring, wildflowers that blanket the woodland hills and valleys attract migratory songbirds like the rare Acadian flycatcher, Cerulean warbler, and Louisiana waterthrush. These birds nest in the park. A hiking trail meanders along the stream and up into a maple-basswood and oak forest.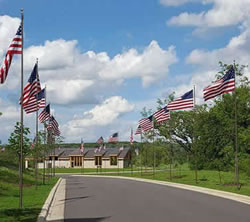 Southeastern Minnesota State Veterans Cemetery
715 Highway 52, Preston
Visit Website
The Minnesota State Veterans Cemetery – Preston is the second State Veterans Cemetery, after Little Falls, and had it's official dedication ceremony the Sunday before Memorial Day, 2016. The first Veterans were laid to rest in Preston's newly-opened State Veterans cemetery on Veterans Day, November 11, 2015.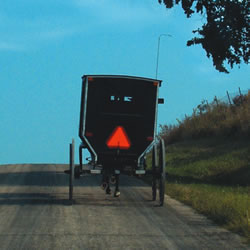 Amish Communities
Harmony Area
The Amish communities in Fillmore County were founded by Swartzentruber Amish from Wayne County, Ohio, who began settling here in 1974 and use only limited technology in their homes, businesses, and forms of transportation. Taking a guided Amish Tour with one of our area Amish Tour businesses is a great way to experience Amish life first-hand and receive answers to your questions about the Amish culture.